Posted in full at:
http://ift.tt/1ihyKuK
at September 10, 2015 at 04:50PM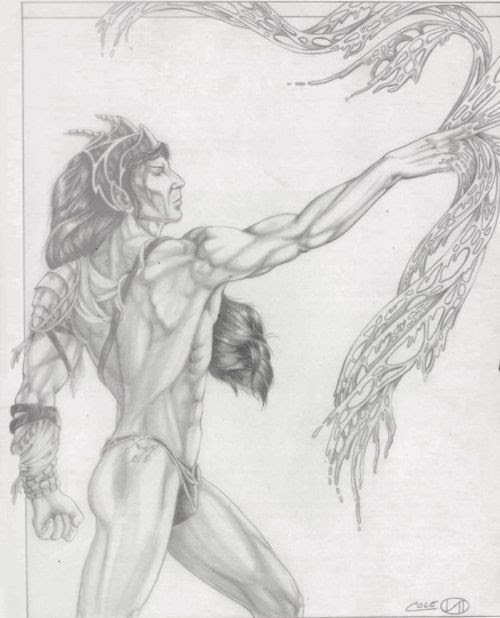 back cover T'hy'la #12 by Marilyn Cole



front cover T'hy'la #12 by Marilyn Cole

Interested in reading K/S fanzines?
The US K/S Press Fanzine Library has fanzines to loan.

The K/S Press is a free monthly newsletter that any K/S fan can subscribe to by contacting
catalenamara

The Press offers two lending libraries - one in the US and
one in the UK
.

The US librarian has run the KS Press Fanzine Library for many years. She knows the zines very well and can assist new readers, guiding them to zines that will be just what they're looking for. To borrow from the library, you need to become a K/S Press member. There is a small yearly fee charged to use the library.
Here is a listing of the US Libraries holdings.


Why The Library?
Although the library does not lend out zines that are still in print, there is a whole legacy of zines available. Zines with art and poetry. Zines with stories that will never be published on the internet or archives such as AO3 or The K/S Archive. Classics such as
Courts of Honor
that may be difficult to read off of a computer screen.

Borrowing
The US library will mail up to three zines for a period of five weeks; a week to read each zine plus a week at each end for mailing. They usually mail zines at the Media Mail rate, which is the cheapest way, but of course will mail at any rate the borrower wishes. When the zines are returned the postage costs to get the zines to the reader are returned as well.

The Chris Soto Memorial Library
The US KS Press librarian also administers The
Chris Soto
Memorial Library which consists of tapes and professional books about Star Trek including all the episodes and the animated series. All titles in the zine library including hard-to-find gen zines galore, are printed each month in the KSP.

Questions? Contact Carolyn Spencer @
Carspence @ aol.com
(please contact
catalenamara
first as you need to be a member of KS Press in order to borrow from the library)

*The covers for
T'hy'la
#12 merge to form a panoramic view of Spock spinning a web around Kirk. Artwork by
Marilyn Cole


Tags:fanzines, star trek fanzines, fandom history, fanzine history, KS press, Kirk/Spock, DWCrosspost

Tumblr post (this is likely a reblog, and may have more pictures over there)
[A Dreamwidth post with
comments | Post or read on Dreamwidth| How to use OpenID]